Community

High Hook Farms Single Family Homes
1

OF

49
2

OF

49
3

OF

49
4

OF

49
5

OF

49
6

OF

49
7

OF

49
8

OF

49
9

OF

49
10

OF

49
11

OF

49
12

OF

49
13

OF

49
14

OF

49
15

OF

49
16

OF

49
17

OF

49
18

OF

49
19

OF

49
20

OF

49
21

OF

49
22

OF

49
23

OF

49
24

OF

49
25

OF

49
26

OF

49
27

OF

49
28

OF

49
29

OF

49
30

OF

49
31

OF

49
32

OF

49
33

OF

49
34

OF

49
35

OF

49
36

OF

49
37

OF

49
38

OF

49
39

OF

49
40

OF

49
41

OF

49
42

OF

49
43

OF

49
44

OF

49
45

OF

49
46

OF

49
47

OF

49
48

OF

49
49

OF

49
Thank You!
Thanks for signing up for our Grand Opening. We appreciate your interest and we'll get back to you soon. Michelle
302.204.1511
We're Sorry!
There seems to have been a technical error submitting your information. Please give me a call and I'll help you as best I can.
Michelle
302.204.1511
Hi! I'm Michelle
If you have any questions about the community, our home models, locations and more, just click the Contact button. Click on it any time throughout our community site and I'll be happy to help!
About the Home
Remember how proud you felt when your kid finally learned how to ride a bike? That sense of triumph. We designed The Powell to capture that feeling of pride and accomplishment—after all, we could all use a bit more of that in our lives, right? With The Powell, we've created the stage where the best version of your family's story can take place. It starts by pulling into the driveway which is about to become your favorite part of the day. Not only did we turn up the curb appeal, The Powell also offers a charming front porch for keeping your packages—and guests!—dry. Pulling into your attached garage—that's right, you're not getting wet either—you'll arrive through the family entry. This clever feature keeps the chaos of soccer cleats, muddy paws and backpacks from taking over your home. Next stop—the heart of the home—an open, first-floor living space designed for how today's families live. We get it. You've got your hands full. That's why you can prep dinner at the kitchen island while keeping an eye on the homework getting done in the family room. And why we put the laundry room on the same floor as the bedrooms. Speaking of bedrooms, imagine a world with less squabbling. In The Powell, everyone has their own bedroom with access to the hallway bath. And since these floor plans have up to five bedrooms, Aunt Gertrude won't have to sleep on the couch next Thanksgiving. We saved the best for you—the owner's bedroom. This spacious sanctuary, with two walk-in closets, has a bathroom so big you can do pirouettes while brushing your teeth. Finally, there's a lower level for those hobbies to come to life. Yoga studio? Sure. Game room? Yep. Sleepover central? Of course! Imagine the best version of your life, and The Powell is here to help make it happen. "The layout is so thoughtfully designed; every room feels like it has a sense of purpose." Lauren R., Powell owner

Read More

Read Less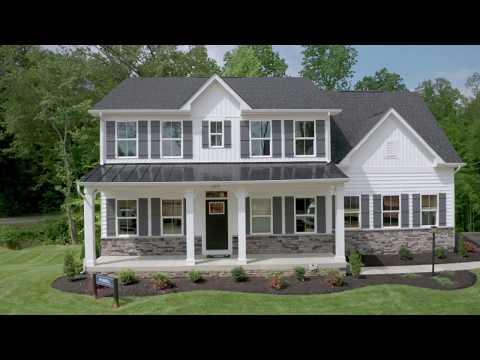 Peace of Mind Built In
A better-built home enhances your life. Our whole-home approach to performance and efficiency providing you the highest levels of comfort while lowering your monthly energy costs by up to 30%.
LEARN MORE

High Hook Farms Single Family Homes
334 Neverland Drive
Middletown, DE 19709

Hi, I'm Michelle
Do you have questions about our community, amenities, or homes? I'm here to help!

Thank You
Michelle
302.204.1511
We're Sorry!
There seems to have been a technical error submitting your information. Please give me a call and I'll help you as best I can.