Normandy
LOCATED IN Balmoral
Single-Family Home
Upper Marlboro, MD
1

OF

26
2

OF

26
3

OF

26
4

OF

26
5

OF

26
6

OF

26
7

OF

26
8

OF

26
9

OF

26
10

OF

26
11

OF

26
12

OF

26
13

OF

26
14

OF

26
15

OF

26
16

OF

26
17

OF

26
18

OF

26
19

OF

26
20

OF

26
21

OF

26
22

OF

26
23

OF

26
24

OF

26
25

OF

26
26

OF

26
Thank You!
Thanks for signing up for our Grand Opening. We appreciate your interest and we'll get back to you soon. Kelly
240.345.0990
We're Sorry!
There seems to have been a technical error submitting your information. Please give me a call and I'll help you as best I can.
Kelly
240.345.0990
Hi! I'm Kelly
If you have any questions about the community, our home models, locations and more, just click the Contact button. Click on it any time throughout our community site and I'll be happy to help!
About the Home
The Normandy is the perfect choice for those seeking a spacious living environment and luxurious features. From the open layout of the first-floor living areas to the gorgeous design of the owner's suite, you'll love living in the Normandy. The first thing you see when you step through the door is the light and airy foyer opening to the second floor. This dramatic entry invites you into a huge living area with the kitchen, dining room and family room all flowing beautifully together. The centerpiece of the home is undoubtedly the kitchen. The large island adds a true "wow" factor, plus there's plenty of room for entertaining! Service cabinets to the side of the fridge make a great butler's pantry where you can stage food. The dinette creates an intimate side space, which you can accentuate with an optional hutch featuring glass cabinets. Best of all, the living area's design allows for easy flow between the kitchen and other rooms. You can cook and still be a part of every conversation! Right off the kitchen, you'll find the convenient service wing with its garage entry area. A huge storage closet and an optional arrival center provide more than enough room to store everything from winter coats to important keepsakes. When you're ready to turn in for the night or whenever you want some time to yourself, the upstairs owner's suite gives you an amazing place to retreat. A cozy seating area is a great place to sit and read, while the owner's bathroom is filled with natural light so you can relax in true comfort. You can even choose a larger shower or a separate soaking tub and shower, and the owner's bathroom comes complete with a full tray ceiling. The Normandy also offers numerous options that allow you to personalize your space. You may add a charming fireplace to the living area downstairs. If you'd like a first-floor bedroom, simply choose to convert the standard study. You can also add a bonus room for more space on the second floor. Then, there's the basement. You can turn it into a dramatic feature by finishing it and adding a wet bar! The Normandy has all the space you want in a design that is as luxurious as it is welcoming. It's a home you'll love owning.

Read More

Read Less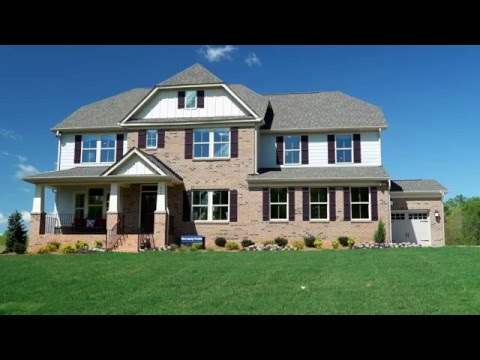 Peace of Mind Built In
A better-built home enhances your life. Our whole-home approach to performance and efficiency providing you the highest levels of comfort while lowering your monthly energy costs by up to 30%.
LEARN MORE

Balmoral
15604 Governors Park Lane
Upper Marlboro, MD 20772

Hi, I'm Kelly
Do you have questions about our community, amenities, or homes? I'm here to help!

Thank You
Kelly
240.345.0990
We're Sorry!
There seems to have been a technical error submitting your information. Please give me a call and I'll help you as best I can.