Ballenger
LOCATED IN Lee's Parke
Single-Family Home
Fredericksburg, VA
Spotsylvania County School District
1
OF
25
2
OF
25
3
OF
25
4
OF
25
5
OF
25
6
OF
25
7
OF
25
8
OF
25
9
OF
25
10
OF
25
11
OF
25
12
OF
25
13
OF
25
14
OF
25
15
OF
25
16
OF
25
17
OF
25
18
OF
25
19
OF
25
20
OF
25
21
OF
25
22
OF
25
23
OF
25
24
OF
25
25
OF
25
Thank You!
Thanks for signing up for our VIP List. We appreciate your interest and we'll get back to you soon.
Danielle
571.378.3950
We're Sorry!
There seems to have been a technical error submitting your information. Please give me a call and I'll help you as best I can.
Danielle
571.378.3950
Hi! I'm Danielle
If you have any questions about the community, our home models, locations and more, just click the Contact button. Click on it any time throughout our community site and I'll be happy to help!
About the Home
Choosing the right size for your home can be tricky. One that's too small, and you may very quickly outgrow it. Too big, and it could end up being more than you actually need. The Ballenger is like the "Goldilocks" of home models – not too big, not too small, it's just right. The Ballenger gives you just the right amount of space, but over-delivers on flexibility. From a choice of attractive styles in front, to an optional covered porch out back, you can make it yours. Enter through the covered porch into the flex space – a room that's whatever you want it to be. Whether it's a living room, dining room or study is up to you. The kitchen comes with a huge modern island, and flows neatly into the dining area and large family room. It's a great way to stay in the conversation while making dinner for family or friends. If you really want to cozy things up, you can add a fireplace, too. Upstairs, the owner's bedroom has two separate closets, so there's no tug-of-war over wardrobe space. You have four bedrooms with an upstairs laundry room! Also a finished basement with another bedroom. Looking for that "just right" home? The Ballenger might just be your best bet. "We loved our old house, but this one gives our family enough room to grow." Ashley C, Ballenger owner

Read More

Read Less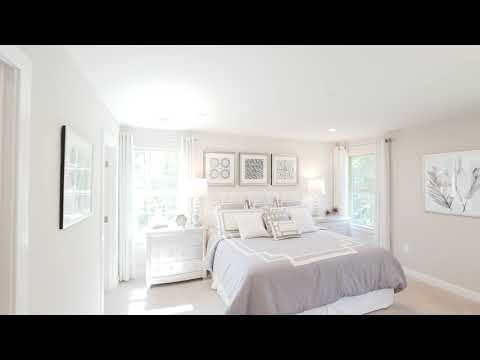 Peace of Mind Built In
A better-built home enhances your life. Our whole-home approach to performance and efficiency providing you the highest levels of comfort while lowering your monthly energy costs by up to 30%.
LEARN MORE