Elm
LOCATED IN Meade's Crossing
Single-Family Home
Taneytown, MD
Carroll County School District
1
OF
78
2
OF
78
3
OF
78
4
OF
78
5
OF
78
6
OF
78
7
OF
78
8
OF
78
9
OF
78
10
OF
78
11
OF
78
12
OF
78
13
OF
78
14
OF
78
15
OF
78
16
OF
78
17
OF
78
18
OF
78
19
OF
78
20
OF
78
21
OF
78
22
OF
78
23
OF
78
24
OF
78
25
OF
78
26
OF
78
27
OF
78
28
OF
78
29
OF
78
30
OF
78
31
OF
78
32
OF
78
33
OF
78
34
OF
78
35
OF
78
36
OF
78
37
OF
78
38
OF
78
39
OF
78
40
OF
78
41
OF
78
42
OF
78
43
OF
78
44
OF
78
45
OF
78
46
OF
78
47
OF
78
48
OF
78
49
OF
78
50
OF
78
51
OF
78
52
OF
78
53
OF
78
54
OF
78
55
OF
78
56
OF
78
57
OF
78
58
OF
78
59
OF
78
60
OF
78
61
OF
78
62
OF
78
63
OF
78
64
OF
78
65
OF
78
66
OF
78
67
OF
78
68
OF
78
69
OF
78
70
OF
78
71
OF
78
72
OF
78
73
OF
78
74
OF
78
75
OF
78
76
OF
78
77
OF
78
78
OF
78
Thank You!
Thanks for signing up for our VIP List. We appreciate your interest and we'll get back to you soon.
Janine
443.234.0560
We're Sorry!
There seems to have been a technical error submitting your information. Please give me a call and I'll help you as best I can.
Janine
443.234.0560
Hi! I'm Janine
If you have any questions about the community, our home models, locations and more, just click the Contact button. Click on it any time throughout our community site and I'll be happy to help!
About the Home
The Elm single-family home offers everything you could want and more. Enter through the foyer to the wide-open flex space and great room, which flows seamlessly to the dining space and gourmet kitchen with large island. The 2-car garage offers ample storage space. Upstairs, 4 bedrooms, a full dual vanity bath and a loft provide all the room you need – or turn the loft into a 5th bedroom. The luxury owner's bedroom boasts 2 walk-in closets and an en suite bath with double vanity with an oversized shower. The Elm has it all.

Read More

Read Less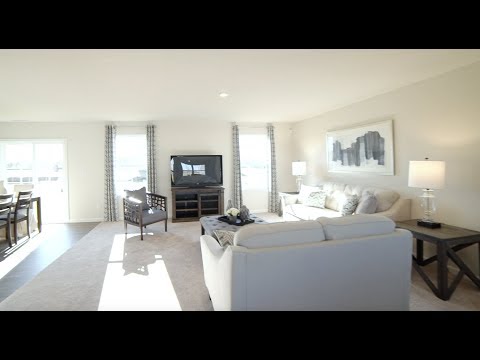 Peace of Mind Built In
A better-built home enhances your life. Our whole-home approach to performance and efficiency providing you the highest levels of comfort while lowering your monthly energy costs by up to 30%.
LEARN MORE