Community

Charlestown Crossing Ranch Homes
1

OF

41
2

OF

41
3

OF

41
4

OF

41
5

OF

41
6

OF

41
7

OF

41
8

OF

41
9

OF

41
10

OF

41
11

OF

41
12

OF

41
13

OF

41
14

OF

41
15

OF

41
16

OF

41
17

OF

41
18

OF

41
19

OF

41
20

OF

41
21

OF

41
22

OF

41
23

OF

41
24

OF

41
25

OF

41
26

OF

41
27

OF

41
28

OF

41
29

OF

41
30

OF

41
31

OF

41
32

OF

41
33

OF

41
34

OF

41
35

OF

41
36

OF

41
37

OF

41
38

OF

41
39

OF

41
40

OF

41
41

OF

41
Thank You!
Thanks for signing up for our VIP List. We appreciate your interest and we'll get back to you soon.
Janine
443.234.0560
We're Sorry!
There seems to have been a technical error submitting your information. Please give me a call and I'll help you as best I can.
Janine
443.234.0560
Hi! I'm Janine
If you have any questions about the community, our home models, locations and more, just click the Contact button. Click on it any time throughout our community site and I'll be happy to help!
About the Home
You want to live a casual easy life, in a big way. You'd rather travel and enjoy an active lifestyle than serve a four course meal in your formal dining room. The Grand Cayman is the ideal home for your casual well-lived lifestyle. The open airy space combines the kitchen, dining area and great room to create a casual comfortable flow. This is the perfect place to do all your entertaining with plenty of room for your favorite overstuffed couch. Throw a Superbowl party that will be the envy of the neighborhood. For a relaxing night in, it's your home theater. Since it's open to the kitchen, grab a snack or make dinner, you won't miss your favorite TV show. The Grand Cayman is the perfect home if you enjoy life's simple pleasures.

Read More

Read Less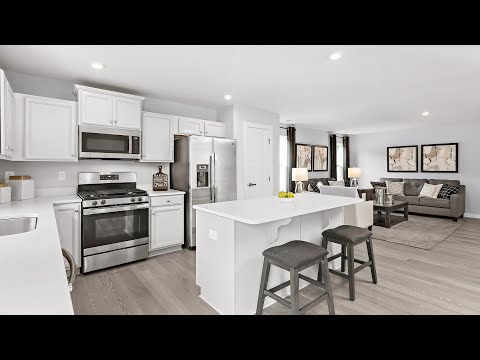 Peace of Mind Built In
A better-built home enhances your life. Our whole-home approach to performance and efficiency providing you the highest levels of comfort while lowering your monthly energy costs by up to 30%.
LEARN MORE

Charlestown Crossing Ranch Homes
38 Communities Near
North East, MD