Home Type

Single-Family Home
Home Name


Hi! I'm Grace
If you have any questions I'm here to help!
About the Home
Of our floorplans, we consider The Corsica to be our most ambitious. Think of your older sister—you know, the one who had perfect hair, perfect grades and everybody liked, and then went on to do amazing things? The Corsica is sort of like that—except its sole ambition is to make your life better—hurrah! Do you want your everyday life more comfortable? No problem, The Corsica is here with its free-flowing and flexible floorplan. Dreaming of throwing an epic dinner party? Let's do it. The big central island in the kitchen is mission control for hors d'oeuvres, cocktails and prepping the main event. Frustrated with a lack of storage? Some houses have one- or two-car garages; with the Corsica, you can have three! Is one of your life goals lugging fewer laundry baskets up and down the stairs? It should be. Good news! There's a laundry room on the upper level, just a few steps from all those hampers. We all know that we're capable of accomplishing more, but sometimes we just need a little bit of help. Whatever great things you've imagined for yourself, your family and your home, The Corsica can make it a reality. "This home has been everything we'd hoped for, and then some. We love the space, and our kids love having their own movie theater in the basement!" Marie F., Corsica owner

Read More

Read Less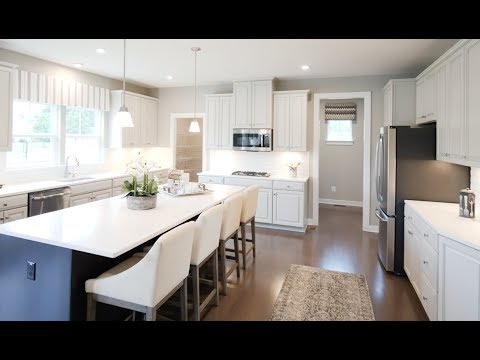 Peace of Mind Built In
A better-built home enhances your life. Our whole-home approach to performance and efficiency providing you the highest levels of comfort while lowering your monthly energy costs by up to 30%.
LEARN MORE

22 Communities with the Corsica model



Hi, I'm Grace
I'm here to help! Just fill out the form below and I'll get back to you quickly.

Thank You
Grace
703-440-7715
We're Sorry!
There seems to have been a technical error submitting your information. Please give me a call and I'll help you as best I can.