Home Type

Single-Family Home

Hi! I'm Megan
If you have any questions I'm here to help!
About the Home
The internet is filled with articles on how to create an inviting home. But they're all missing the most important first step—starting with The Roanoke floorplan! When designing The Roanoke, we set out to create a memorable home that you'd never want to leave. This is how we did it. First, one must never underestimate the power of some good curb appeal. You get your pick of five different exterior styles, each as inviting as the next. Then, the front porch continues the welcoming tone while protecting your friends and neighbors from the rain. When your guests arrive, their first impression will be one of "WOW." We designed the grand foyer with such an emphasis on dramatic space and light, we almost offered The Roanoke with a fainting couch to catch your astonished guests. But even the most beautiful home must be practical for modern living. Flex space off of the main-level living area can serve double-duty. Perhaps office-by-day while moonlighting as a coat check during your holiday party? And if your guests decide to spend the night, nothing says "get comfy and stay awhile" like their own private guest room. Clearly, The Roanoke is a shoo-in for America's Most Hospitable Home award. But, it'll never lose sight of whose needs are most important. Yours, of course! We've included the popular family-entry off of the garage, so your arrival area is as impressive as your guests'. (Except yours does the important work of catching soggy umbrellas and muddy paws.) And upstairs, you can escape to your owner's bedroom, complete with the walk-in closet of your dreams. Life's best moments are the ones that are shared. Together, with The Roanoke, let's create the space to make as many of these favorite moments as possible. "There's no better feeling than having plenty of space for our extended families when they stay with us on weekends and holidays." James M., Roanoke owner

Read More

Read Less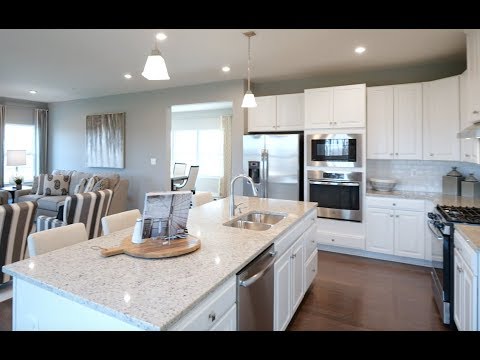 Peace of Mind Built In
A better-built home enhances your life. Our whole-home approach to performance and efficiency providing you the highest levels of comfort while lowering your month energy costs by up to 30%.
LEARN MORE

27 Communities with the Roanoke model



Hi, I'm Megan
I'm here to help! Just fill out the form below and I'll get back to you quickly.

Thank You
Megan
We're Sorry!
There seems to have been a technical error submitting your information. Please give me a call and I'll help you as best I can.
Megan
703-440-7715